Michael Vidal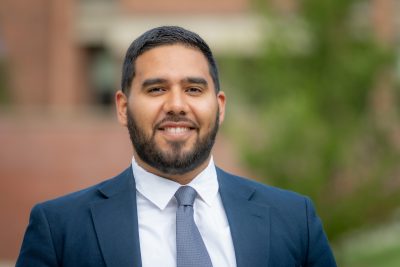 Neda Izadi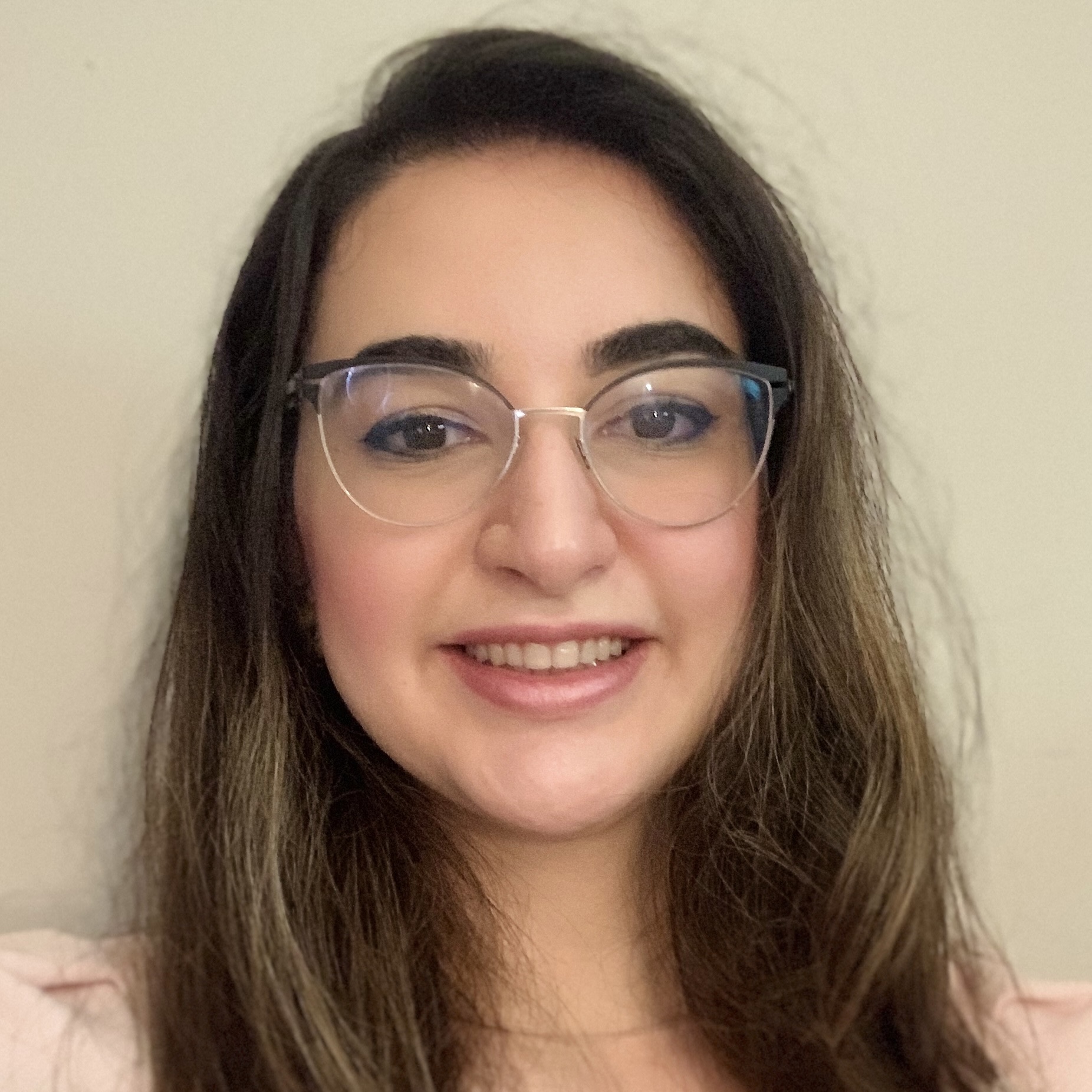 Irene Soteriou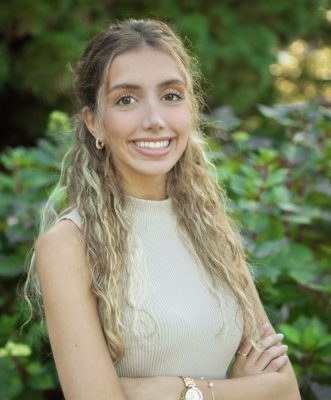 Lana Kareem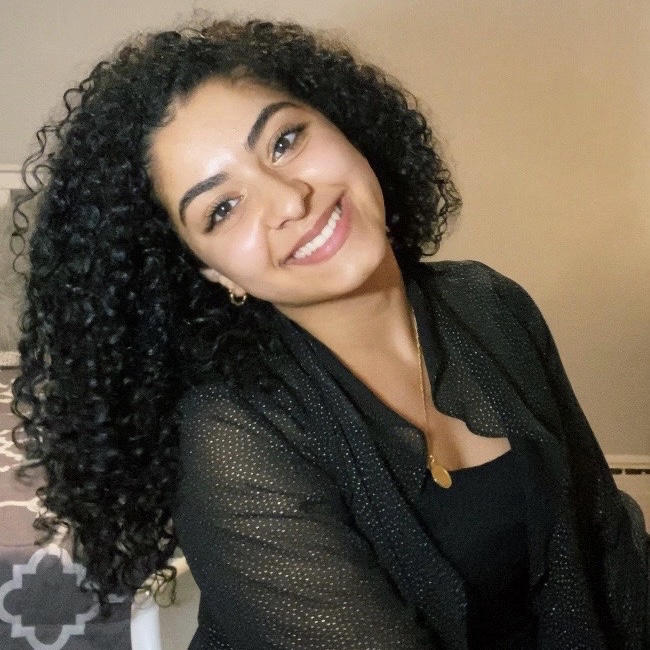 Ariana Bahavar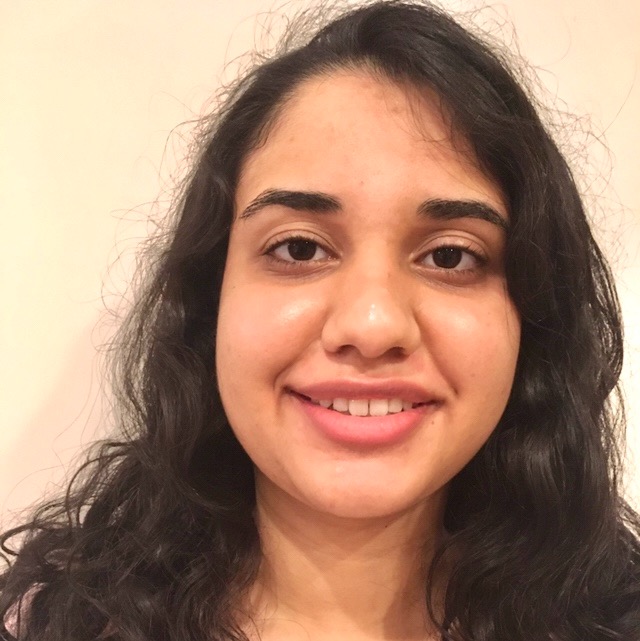 Sahar Fallah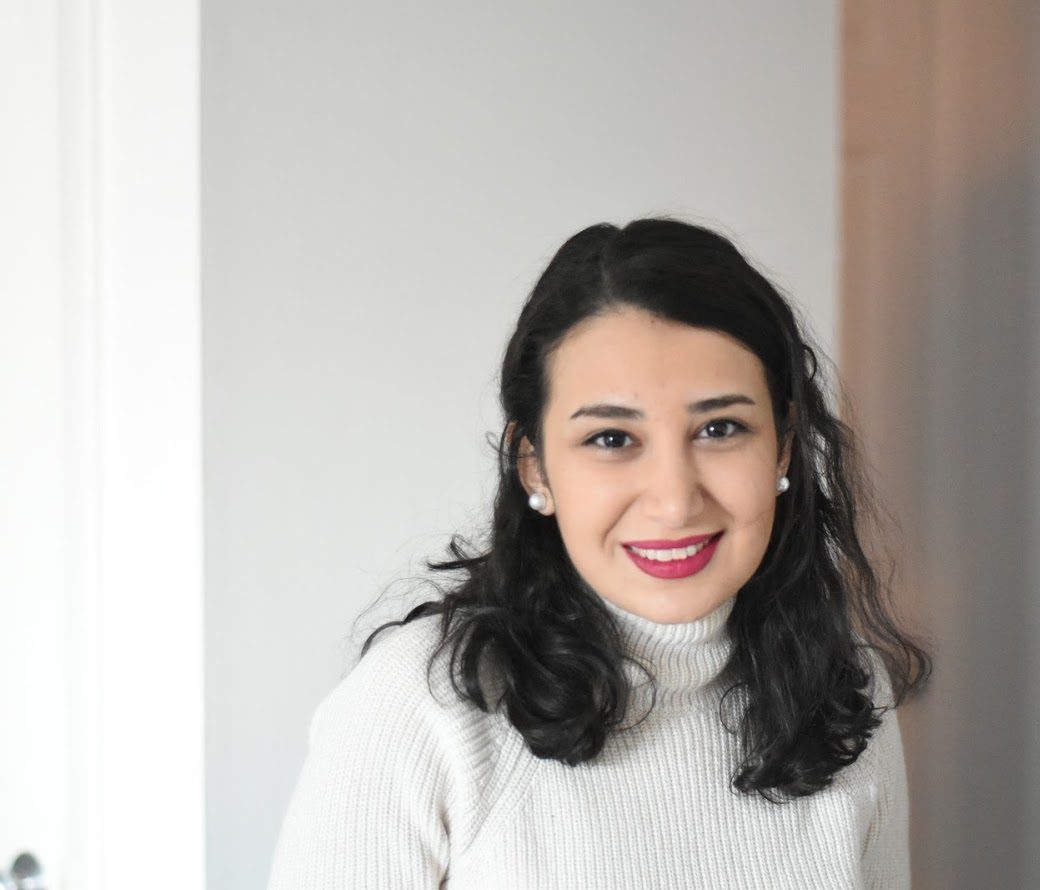 Mahsa Attaran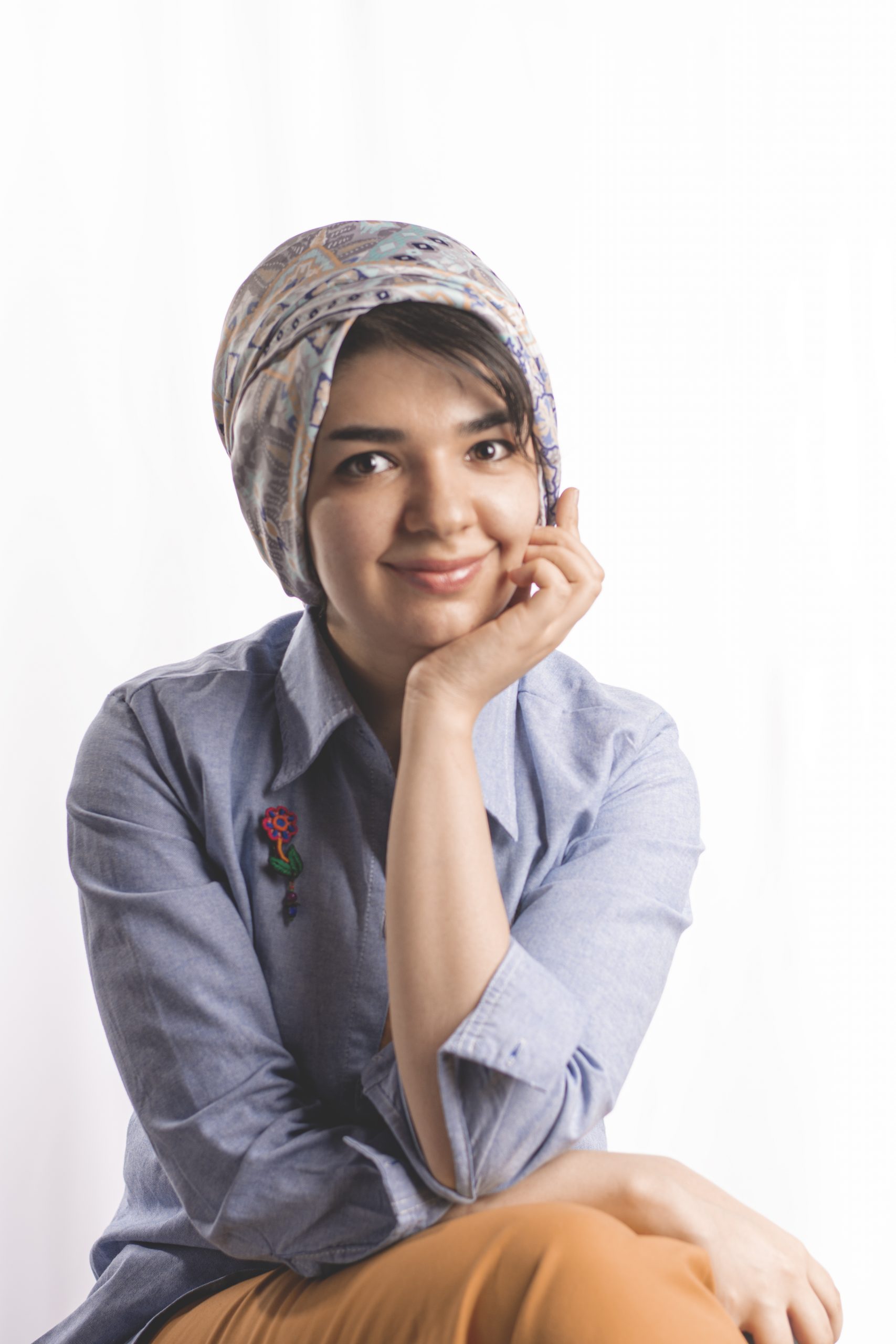 Nooshin Farashaei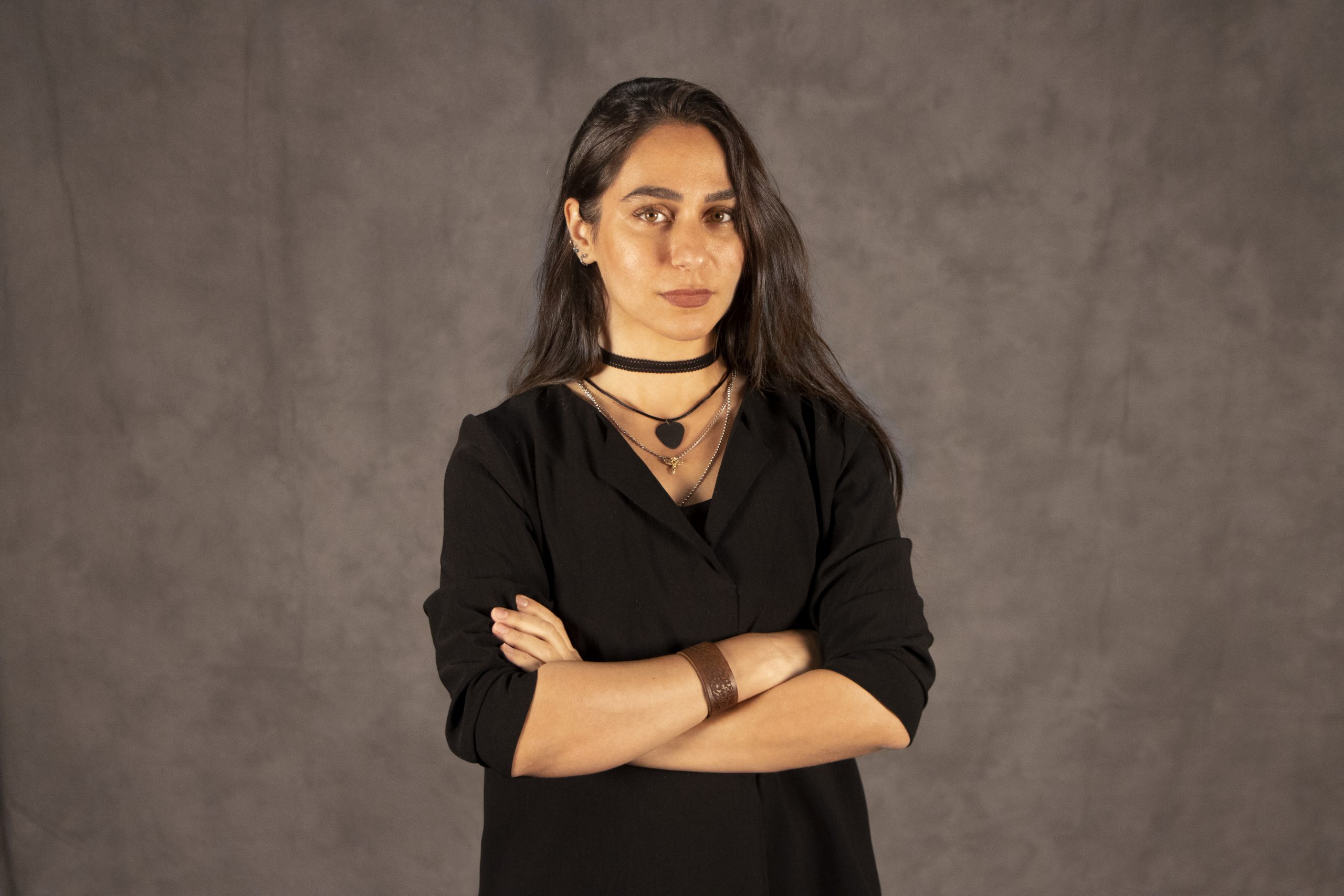 Michael Vidal (pronouns: he/him/his)
Director of Diversity and Inclusion Initiatives – michael.vidal@uconn.edu
Neda Izadi (pronouns: she/her/hers)
MECP Program Specialist – neda.izadi@uconn.edu
Neda Izadi was born and raised in Tehran, Iran, where she later attended Sooreh University and completed a BFA of puppetry. Neda moved to Connecticut to further her studies in puppetry at the University of Connecticut, and received her MFA of Drama with a focus on puppetry in 2020. She now works at the Dodd Human Rights Impact.
Irene Soteriou (pronouns: she/her/hers)
Student Coordinator– irene.soteriou@uconn.edu
Majors: Cognitive Science & Statistics Minor: Communication Ethnicity: Cypriot
Irene is a Junior from Middletown, Connecticut working to develop interorganizational networks and the international infrastructure to predict, prevent, stop, and punish genocide and other severe violations of human rights, particularly within the Middle East.  She serves as the founding director of the Student Coalition for Refugees, a national intercollegiate network of student groups committed to refugee and immigrant solidarity. She also works with the international nonprofit Genocide Watch to form and expand the Alliance Against Genocide, a global alliance of 96 major organizations committed to atrocity prevention. Irene connects throughout the week with Middle Eastern refugees as a virtual English tutor, works with lawyers in the state capital to process asylum cases, and has interned at numerous organizations, including the U.S. Department of State. At the University of Connecticut, Irene founded and serves as the President of the UConn Human Rights Symposium, in addition to her position as the Speaker of the Undergraduate Student Senate. She also represents MECP on the Vice President for Student Affairs Student Leadership Council, and serves as a member of the President's Committee on Corporate Social Responsibility, the University Senate, and the Dean of Students Advisory Board. Most recently, Irene was named a Newman Civic Fellow, a United Nations Millennium Fellow, and a BOLD Scholar. She was also awarded the President's Commitment to Community Initiative Award, and was inducted into the Leadership Legacy Cohort of 2021. Irene's research interests lie at the intersection of cognitive science and armed conflict, particularly with respect to the application of cognitive research as a means of informing policy with the capacity to effectively prevent and end armed conflict and subsequent displacement.
Lana Kareem (pronouns: she/her/hers)
Student Coordinator– lana.kareem@uconn.edu
Major: Computer Science and Engineering Concentration: Bioinformatics Ethnicity: Kurdish
Lana Kareem is pursuing a Computer Science and Engineering degree with a concentration in Bioinformatics, with interests in epidemiology and public health. She is heavily involved in a variety of activities on campus, such as the Engineering Ambassadors Presentation Team, former Vice President of the Middle Eastern Student Association (MESA), certified group fitness instruction at the University's recreation center, teaching assistant in an introductory computer science and engineering course, and is an advocate for the Middle Eastern Cultural Center. As a first-generation Kurdish American, Lana's impetus for representing minorities and prioritizing cultural awareness at the center comes from generational struggles. She was brought to Connecticut by her Kurdish refugee parents: two driven individuals at risk of execution for working with The International Catholic Migration Commission to rebuild destroyed Kurdish schools, houses, and clinics during the Anfal Genocide. She inherited her family's trauma, stories of bloodshed, and economic instability — but she also inherited the ability to be culturally and globally knowledgeable. Utilizing her experience of growing up underprivileged, she wants to empower the underrepresented minorities at UConn and to help individuals of all walks of life to flourish.
Ariana Bahavar (pronouns: she/her/hers)
Student Coordinator– ariana.bahavar@uconn.edu
Major: Political Science (Pre-Law) Ethnicity: Persian/Azeri
Ariana Bahavar was born in Toronto, Canada and moved to Connecticut during her childhood; her parents are immigrants from Iran. She is majoring in political science and is on the pre-law track. She is also a member of the Law Society and the Special Program in Law. Moreover, Ariana is involved with cultural clubs on campus, including the Iranian Student Association and the Iranian Cultural Organization. She hopes to become an immigration lawyer and help other immigrants who would like to call America home.
Sahar Fallah (pronouns: she/her/hers)
Student Coordinator – sahar.fallah@uconn.edu
Major: Law, LLM, US Legal Studies – Ethnicity: Persian
Sahar was born and grow up in Iran. She studies law for four years focusing on Human rights, Women's rights, and Immigration law. She is working with The American Place (TAP) at HPL. Her job in TAP is helping immigrant being citizens and naturalized easily. She recently join the University of Connecticut school of law in the US legal studies program. Sahar's dream is to be fully present to people when they need legal guidance!
Mahsa Attaran (pronouns: she/her/hers)
Grad Assistant– mahsa.attaran@uconn.edu
Major: Fine Art – Ethnicity: Persian
Mahsa is a Persian artist who was born and raised in Shiraz, Iran. She received her bachelor's degree from Shiraz University of Medical Sciences, and then shifted to arts as her main career by teaching and holding workshops and courses in photography, designing fashion pieces, etc. She traveled to the US in 2021 to pursue an MFA in photography. She is interested in the Middle East's rich culture and history, social justice, and women's rights. She is now working as a graduate teaching assistant at the Fine Arts building, and the MECP assistant to bring joy and happiness to the campus by holding cultural events from the Middle East.
Nooshin Farashaei
(pronouns: she/her/hers)
Grad Assistant– nooshin.farashaei@uconn.edu
Major:  Fine Art in Digital Media and Design – Ethnicity: Persian
Nooshin grew up with a passion for art and received her master's degree in Visual Communication from The
The University of Tehran, Faculty of Fine Arts in 2014 (ranked the first university in Iran). Eager to be a lecturer, she
started to teach in 2014 and for the next 6 years in different higher educational institutions. Nooshin joined the Digital
Media and Design MFA program at the University of Connecticut as a graduate student in 2022 and currently, she is
a graduate assistant at UConn. She is a visual artist specialized in motion design, graphic design, and offset printing.
Design has become her profession and passion. She also has many experiences in different arts such as illustration
and handicrafts. Now she works at MECP as a designer.